Discussion Starter
·
#1
·
After years of thinking about what to upgrade to (from the CBR) I have finally made the decision and after months of looking, found the right one...
I found this 2006 640sm that an old guy had bought new at the end of 2007 (it was the last one in Brisbane when he bought it new).
It has just 3800 kms on the clock, has always been garaged and never ridden in the rain.
I know they always say that, but I reckon I could tell with this one, so extra clean, no build up of road grime anywhere.
I'll let the photos do the talking. I know they are rubbish photos, but I have a plan to go and take some better shots at a couple of places in the city when I get time...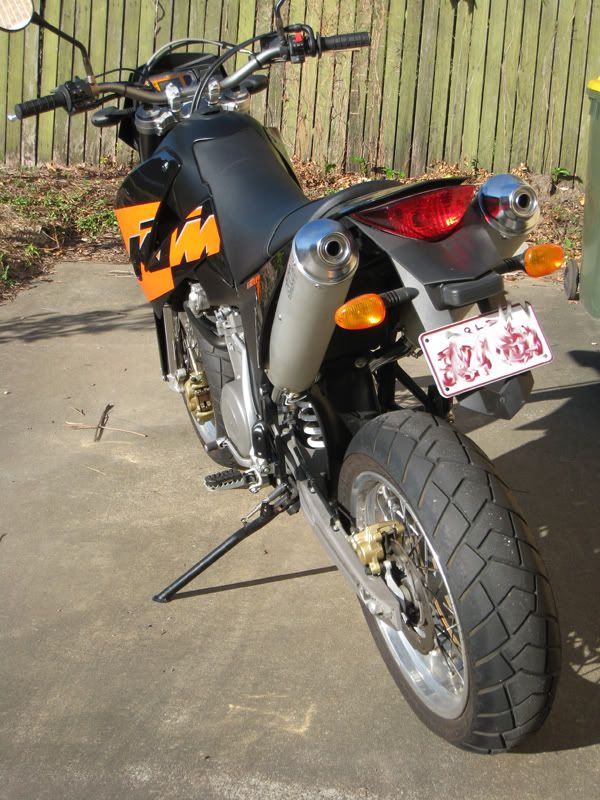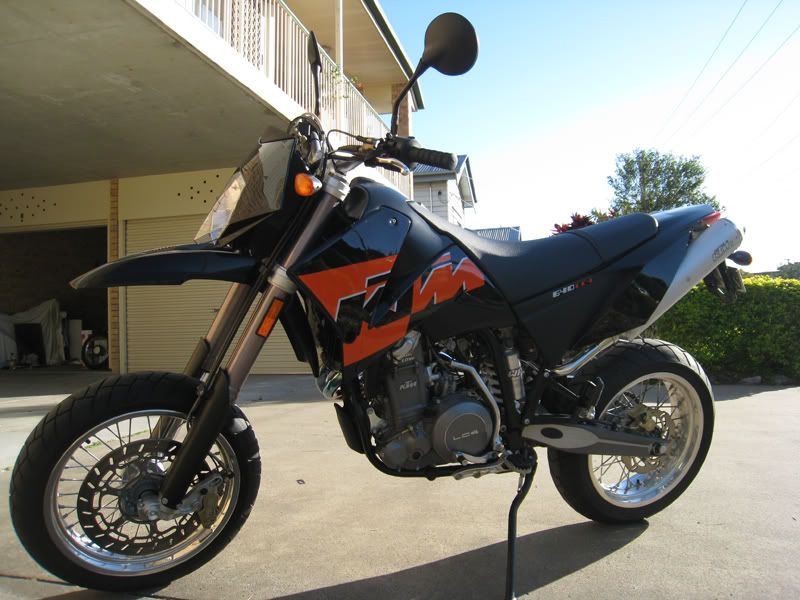 My impressions after riding a few days;
VERY vibey (crazy vibrations through the bars, seat, pegs. everywhere)
VERY hard seat
Lovin' the upright seating position
Heaps of down low torque = FUN!
High seat makes it a bit more difficult to stop on a hill, mount, wheel around etc.
Absolutely MASSIVE engine braking, hardly ever have to use brakes (but when you do, jeez, those Brembos bite hard)
I'm learning to slip the clutch a lot around town
Anyway, I'm going down stairs to the garage now...
PS, don't you just LOVE it Drew!?!?!