Whilst I was waiting for bits to come in:
My second child was born, now that means even less time to tinker and ride
A set of Sun branded XR400 motard rims were bought at a cheap price from a guy that decided to part out his bike.
I've been playing around with what can restore colour to faded plastics: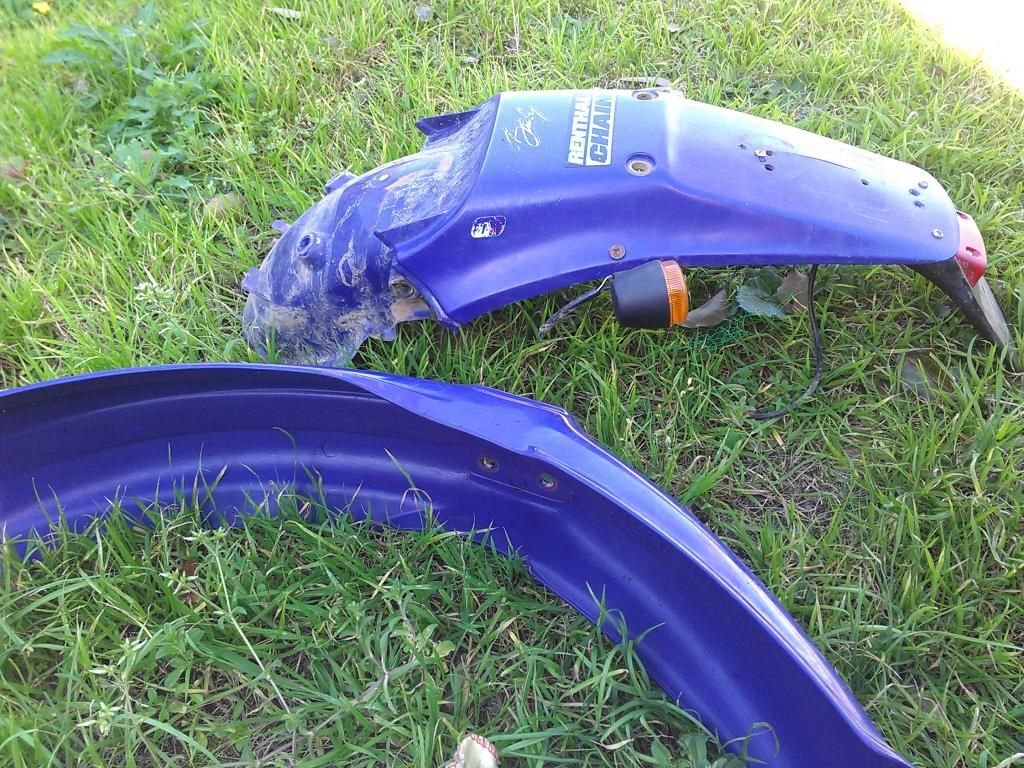 I learnt that Honda did a swifty with the headstem bearings so you have to be on your toes when ordering the generic part.
When the parts arrived, a local workshop was kind enough to let me use the press so the linkage and headstem bearings are back on, the path to reassembly has begun.