Discussion Starter
·
#1
·
Sorry, Servers are a pain so I am consolidating some poop and updating first post.[hr]
22/6/10 –
So.... had insomnia again last night.
<insert stripped bike pics here>
Project has begun, and space is reserved. This will be a 1 day a fortnight project as I no longer work in Brisbane, so don't hold your breath[hr]
28/6/10 –
Started a theroputic? treatment from the confines of my donga this evening by purchasing KOSO rx2n 20000rpm guages from ze Germans!
They should be at my Mother's house ready for collection and test run whilst my frame is getting powdercoated on my fist weekend home.
:drool:
I will do a writeup of installing if anyone is keen to waste as much money as I am.....[hr]
29/6/10 –
and some of these.. in black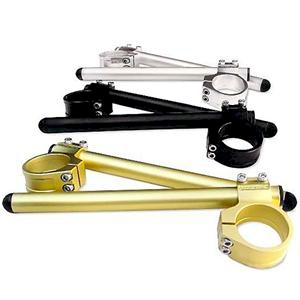 these too... :angel: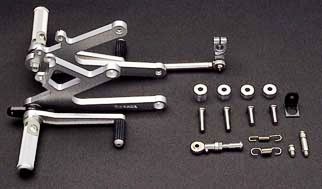 [hr]
12/7/10 –
Well,
I have two more nights off in the backward ass town of Blackwater, and have been bored senseless. so today I purchased a return flight back to brisbane (and back) for my next days off in two weeks time, so I may finally get my parts to the powder coaters.
In my internet travels I stumbled accross some frame sliders, made by Ladybird. So I purchased them :angel:
Just found these on ebay. They are universal and adjustable mounting bolt position. so I bought them too :angel:
[hr]
8/7/11 –
Still in same state, except engine is in pieces. I moved from Brisbane, to Canberra, then broke up with the missus, then moved to NSW (Queanbeyan West) and now I need to buy garage doors from people that don't want to show up to quote me before I continue with the project.
Sux....
Anyway.. All will be continued when I get some doors :-/[hr]
25/9/11 –
Another update:
Noone will show up to quote me for doors :guns:
I will have to make do with my living room..... it's good to be single
i need a flywheel holder before i can continue, and need some mic's and calipers too - mine seem to have wandered off to the social club for wayward tools.[hr]
3/10/11 –
and this weekend I did this...
I will need a clutch center holder of some description to remove the clutch - anyone used the universals for this task? like from supercheap?
I am a little concerned about the UNEVEN wear on the bearings.. thats not normal in these engines is it? like... wear on oposite sides of the bearing but not all around it. Seems strange to me. comments? opinions? on draglines uneven bearing wear means chatter and eventually snapped shaft :O but that on a much larger scale.
I am going to have to group everything in ice cream containers before I do anything else, I am out of space.
anyway, thats my story.... good chat.[hr]
12/1/10 –
Last pieces came out and I cleaned up the case, now she is waiting for some money for parts…. And some motivation.
I coated the inside of the bore, and the bearing for output shaft with wd40 to stop it from rusting, this will be cleaned before honing and new rings go in. Just taking my sweet ass time on this bloody thing so taking precautions.
I also need to do some careful metal work on one of the valve guide bores… might have been drunk while I drifted it out and made a booboo….
This weekend I am picking up another snake from Sydney, but will also pick up some engine enamel and some scotch brite to paint the cases. I am thinking satin black for engine, frame and wheels. But will be getting some powder coat on the frame and wheels.
Anyone removed tyres at home before?