some more tools if you find you need to fix your bike and are new to the scene.
This list is by no means comprehensive, but it will get you on your way.
The Basics
A range of screw drivers


a decent set of sockets, 1/2" for preference


A set of allen head sockets would be a good idea- these normally come in a smaller 1/4" size
no pic :blush:
A set of metric allen keys
http://www.roadcyclinguk.com/news/images/Lifeline-Allen-Keys-hi.jpg
Feeler gauges


A mallet of some kind, nylon or rubber
Some decent pliers
side cutters
A Multimeter is also useful when diagnosing problems with the electrical system.
Bigger tools can also be useful when doing more demanding tasks
An impact driver such as this can be useful in getting to small screws out of the carbies
http://www.bosch-pt.com.au/papocs-au/Trade+and+Industry/Tools/AU/en/gw/Compact+Duty+10.8+V+Lithium-ion/129924/GDR+10%2C8+V-LI/11765/index.htm
Torque Wrench.
Balancing the carburetor
Mercury Manometer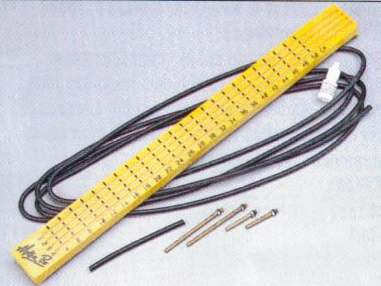 Or
Synchrometer
If any images or links are broken, PM me, and i'll get them fixed up.