Discussion Starter
•
#1
•
I now have a name. Thank you for all your ideas i'm hoping this now works.
This has been about 3-4 months in the making and I just want to say thank you to all the people doing projects (present/past) as they are all awesome and inspiring.
I got my L's in December at the ripe old age of 29 thanks to my lovely fiance booking me in at the local RTA. I couldn't think of a better bike than the good old ciblet for honing my skills as I made the transition from dirt biker to road rager.
I now have my P's and the weather in Orange is too cold to ride so it's time to rebuild.
I am in no way a mechanic but as Henry Ford once said, "wheather you think you can or you think you can't, either way you are correct". Plus I received a distinction fifteen years ago in small engines working on a single cylinder twin valve engine so i'm sure the four cylinders will be much the same. :s
So the project begins....
A few before photos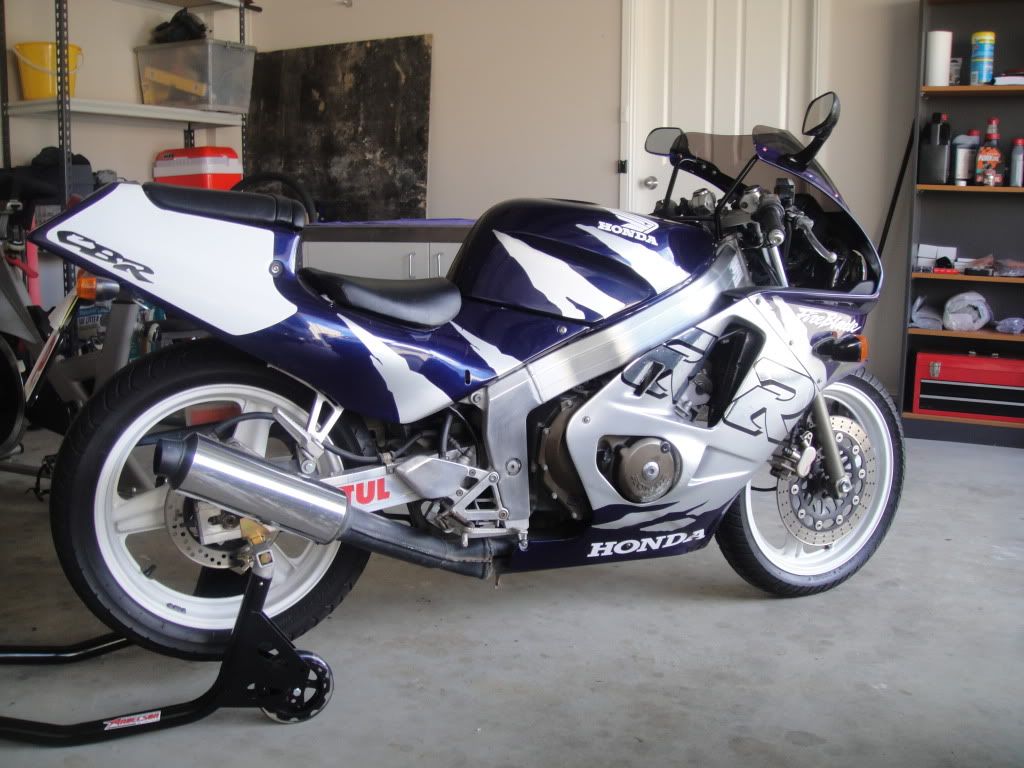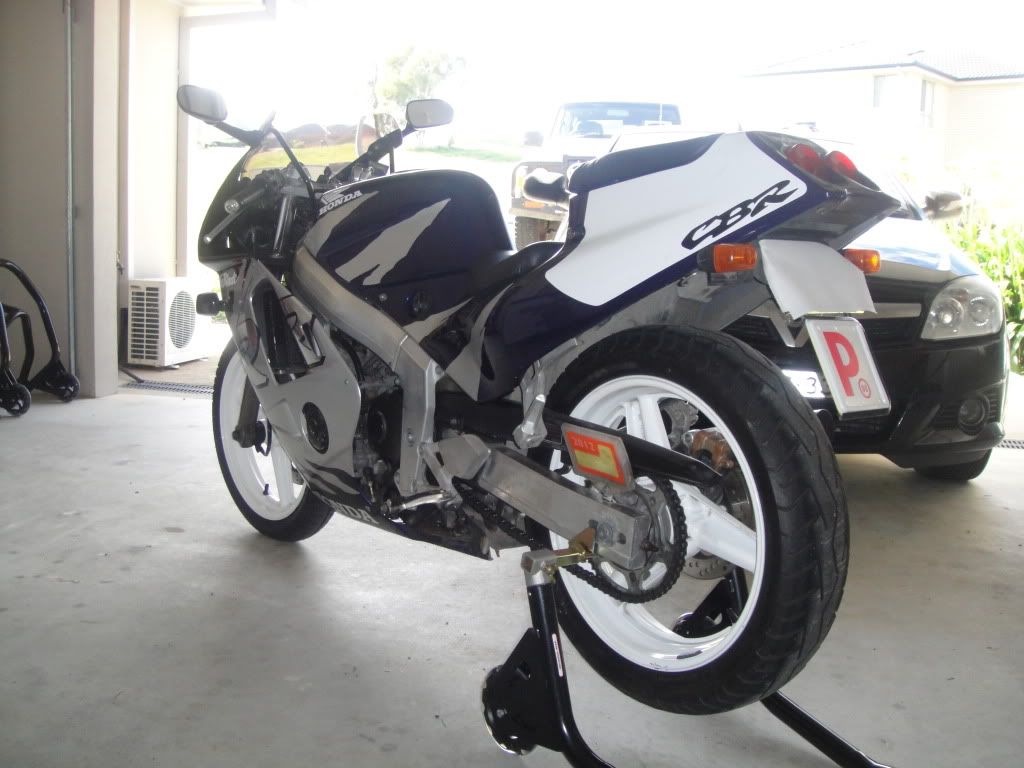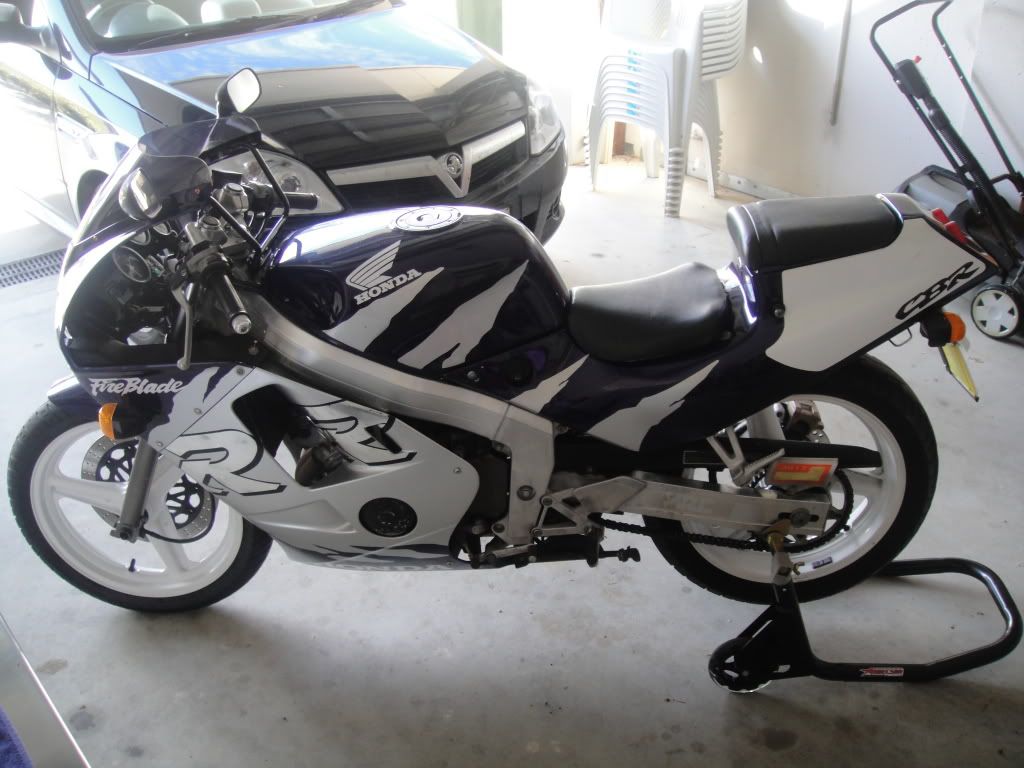 I've enjoyed shopping for parts as you can see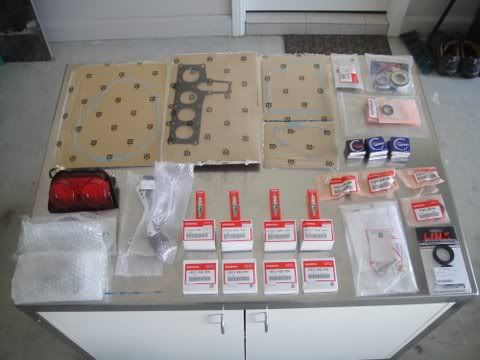 Whats in the box, what's in the box???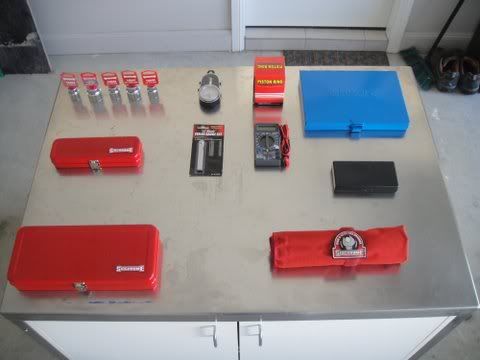 I now have a spare 17mm 1/2 inch drive in hex bit for undoing fork nuts, PM me if you're interested and i'll send it off. Free of coarse.
Shiney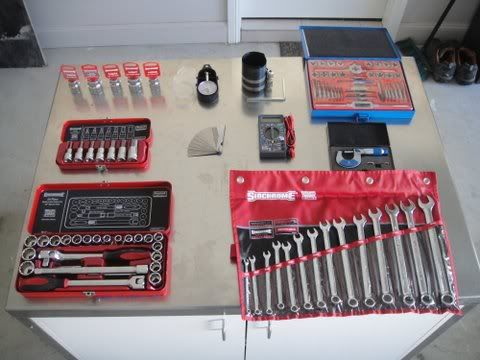 Bible. $8 to have it bound at office works. I later found out my bike used to be the black one (No.7).
Just a tip for those who love bargains, if you happen to pass a construction site under demolition (especially hospitals or places with large kitchens) ask the site manager if there are any stainless steel bench tops being thrown out.
Score.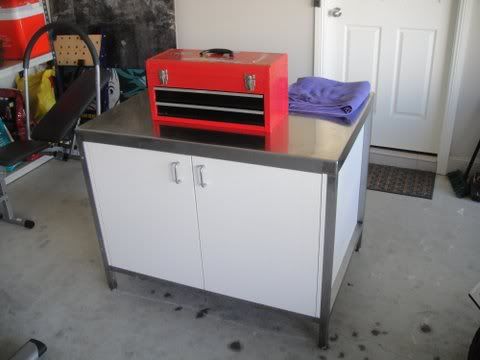 Time to get naked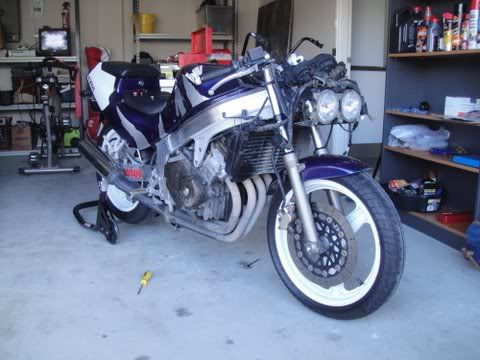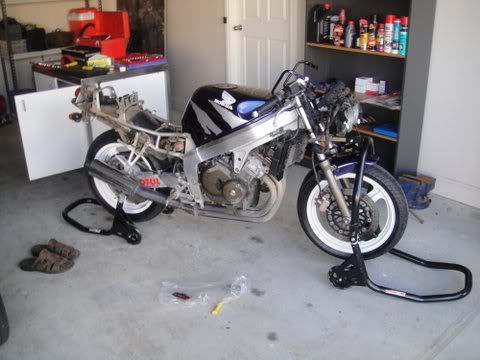 Something I believe noobs like myself can benefit from is purchasing a permanent marker and some white electrical tape to label all electrical connections so you know what goes where when re-assembling begins and of coarse photos, photos, photos.
Wheels and zorst gone.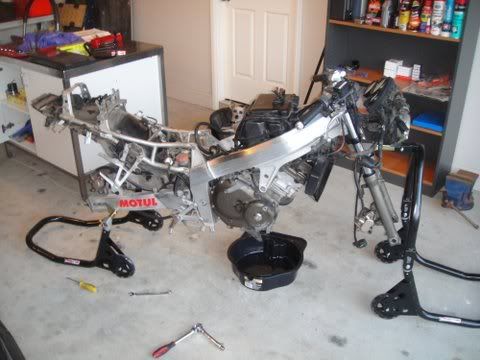 Off with the sub frame.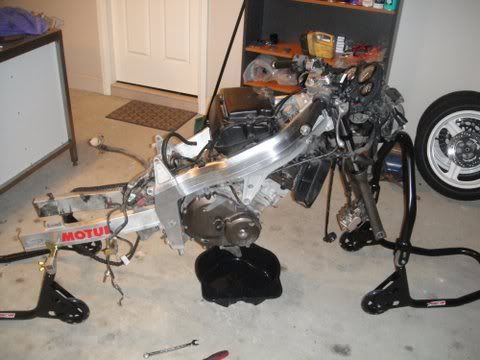 I must say when I was younger I bought a 185 piece tool kit for $70 and it worked a treat but having quality tools is FREAKING awesome. You can almost hear your nuts and bolts giggle with glee as you place pressure in an anti-clockwise direction. Where was I, yes more photos.
Handlebars and forks.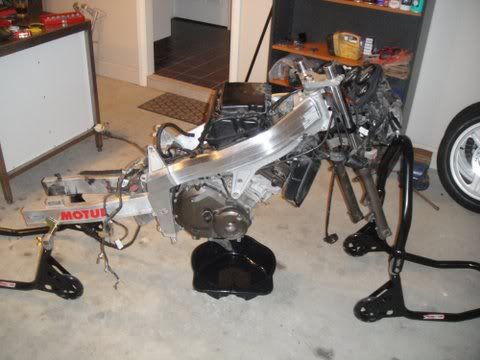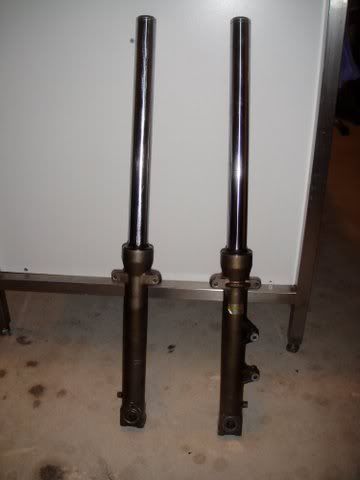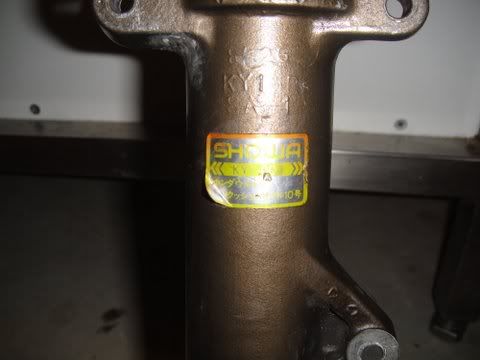 Airbox. What airbox?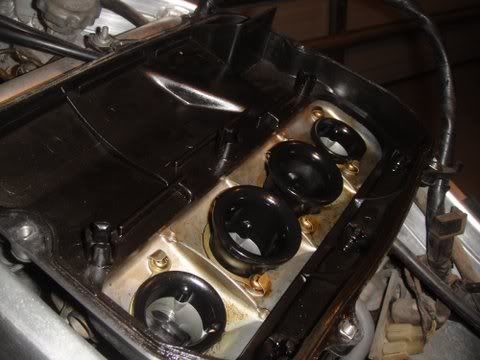 And this is how it now looks and will stay until Saturday.
As you can see the electrical tape comes in handy.
Having a ball so far, next step is the radiator and engine.
Can't wait.